#travel car seat
#
Airplanes Car Seats Part IV: Travel Car Seats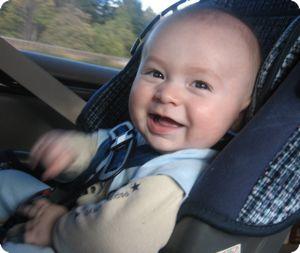 This is the fourth, and final article in our series on air travel with a car seat. In the third article in this series, we reviewed different ways to carry your own car seat through the airport. If you prefer to leave your own car seat safely installed in your car, or need a flexible car seat for a second car that also doubles as a travel car seat, this article provides an overview of the different products available.
In the coming weeks, we'll be reviewing a few of these products in more depth and then giving them away to our readers. Be sure to check back!
Related Links:
Sit 'n' Stroll
Subscribe by email:
Comments
November 15, 2008 at 5:04 a.m.
We are going to Mozambique from Boston with a 2 year old in January. Thank you so much for the abundance of useful information all in one place. I could not have asked for a better series of articles. You answered all of my questions. The links to various products were great too. Thank you.
Marcie VH
March 10, 2009 at 5:04 p.m.
I used a sit n stroll last week when I took my 9 mo to New York. I didn t love it as much as I hoped I would. These days it s rare to have a free empty seat next to you to install it in. So I never got to use it on the plane. And if it weren t for the need to have a car seat in the taxis, I would have much preferred to have my trusty Maclaren Quest. How do you avoid the need for a car seat is the question?